Power up Your Business with SIM Hosting
Our SIM hosting service gives you the platform to communicate with your customers anytime, anywhere and without restrictions. Your messages deliver to all phone numbers whether on DND or not. Received messages can be viewed on any mobile device, be forwarded to any email address of your choice or integrated into your existing customer management system.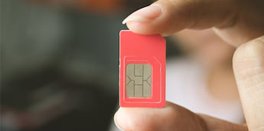 How It Works
Upon successful application and activation of the SIM Server, the SIM is securely setup on our SIM hosting data centre, which has multi-redundancy built-in in terms of power and network infrastructure.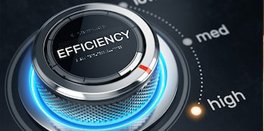 Efficiency
SIM Hosting allows you to get your messages delivered to ALL phone numbers, regardless of their DND status. It also provides the platform for your customers to reply your messages.
Your Business Needs SIM Hosting Services
The most important tool you will ever need as a business owner is communication. A business is useless if it cannot communicate and connect with its customers. That gap is filled with our SIM hosting service. Here are a few of what SIM hosting can do for your business.
Deliver messages to phone numbers on DND without restriction
Provide a platform for automated 2-way messaging
Get new customers via a self-opt-in service
Provide your client with opportunities for call back with a single dial
Add text messaging capabilities to your business
Enable Two-way text messaging seamlessly into your existing communication model
Easily integrate with your existing applications using our API
Create auto-responder for all incoming messages
Call routing from SIM
Received messages can be forwarded to other phone numbers
Get Started
Get your messages delivered to phone numbers on DND and enjoy 100+ enterprise solutions for hosted SIMs
Features
To boost your business messaging processes, our SIM hosting service is feature-rich.
Delivery to phone numbers on DND
SMS forwarding
SMS to API
Call forwarding
Call to Skype
SMS voting
SMS opt-in
SMS self-service
Improved Sender ID security
While your Sender ID may be cloned easily, phone number cloning is a lot more difficult
Get Started
SIM Hosting 2.0 Setup Process
Follow the steps below to apply for SIM HOSTING 2.0
Fill the application form on the SIM HOSTING portal or use one of your pending applications. See form here.

Proceed to make the monthly hosting fee of N5,000 or annual hosting fee of N50,000 only for the service. Pay here.

Select the SIM server of your choice from the ones provided. Select SIM here.

Visit any SIM registration centre and register the SIM you have selected using the phone number, PUK number and SERIAL number given.

Once the registration is completed, get back to us and the SIM HOSTING technical team will host your SIM on your server.

With these few steps, you would have set yourself up for a wonderful experience in bulk messaging and SMS marketing. The days of sending one way messages without feedbacks and days of non delivery of SMS are truly and certainly over.
Pricing
SMS delivers at 1 unit/SMS
DND delivery
View replies
Power redundancy
Network redundancy
Forward replies to mail
Forward replies to API
SMS self service
2-way messaging
Auto-responder
Web view
SMS voting
SMS opt-in
SMS opt-out
SMS polling
Call back
N 5,000
/Month, Billed Monthly
SMS delivers at 1 unit/SMS
DND delivery
View replies
Power redundancy
Network redundancy
Forward replies to mail
Forward replies to API
SMS self service
2-way messaging
Auto-responder
Web view
SMS voting
SMS opt-in
SMS opt-out
SMS polling
Call back
N 4,167
/Month, Billed Annually