Voice OTP as a type of OTP delivery has proven to be very effective. Many organizations or businesses use this as a backup delivery option to SMS, owing to the issues and challenges with SMS delivery to some phone numbers. In fact, a lot more others have decided to stick with Voice OTP as the sole option for delivering OTPs. Such is the efficiency and effectiveness of this OTP delivery medium. 
However, you might be wondering; "What does it cost to use Voice OTP?". Is it a luxury service that might warrant "breaking the bank" to afford?. Is this service meant for just the big organizations and not suited for start-ups?. Well, the answer might surprise you. 
Voice OTP Pricing on SmartSMSSolutions 
It is worth noting that the cost of sending and delivering Voice OTP differs from one provider to the other. However, when choosing to set up this service, your goal should be to use the best Voice OTP service provider available in your country. And we have reasons why you should use Voice OTP from SmartSMSSolutions in Nigeria. 
That being said, not only do they offer a lot of benefits in terms of effective delivery and easy integration via API, but they also have one of the best pricing for Voice OTP. On SmartSMSSolutions, delivery of Voice OTP is as low as N1.50K for 5-seconds audio. The cost changes in 5-seconds increments. That means a Voice OTP of 6 seconds to 10 seconds for example would cost N3.00K. 
This makes it one of the best pricing and most affordable costs for sending Voice OTP you can get around. You can learn more about this Voice OTP pricing on our pricing page. For further understanding of how Voice OTP cost relates to our available Voice OTP classes, see here. You can also find the breakdown of all the currently available OTP classes on SmartSMSSolutions in the table below: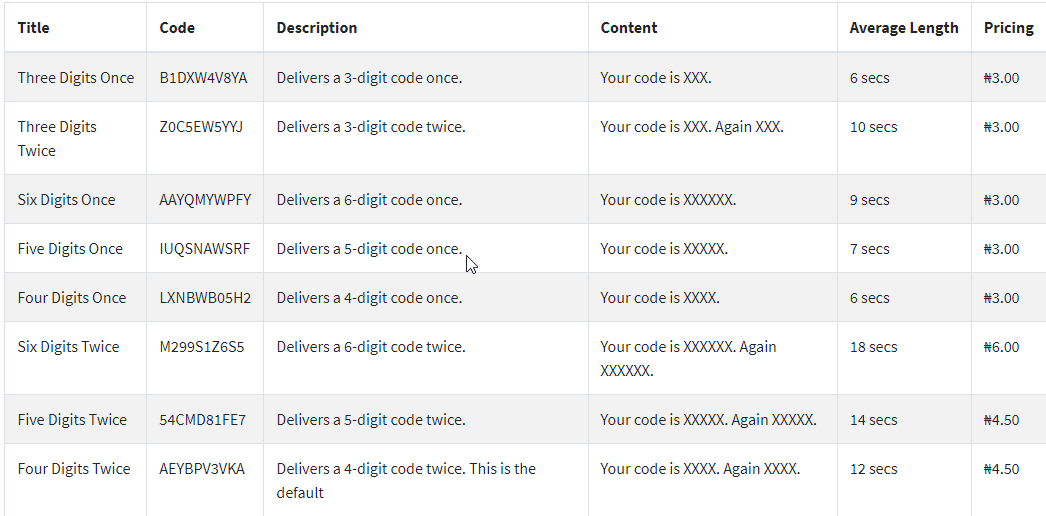 Are you ready to get started with Voice OTP and enjoy the amazing benefits it offers for your user authentication? Then why not see how to integrate Voice OTP on your web and mobile application now. You can also contact us on 07034243326 | 08035515868 or send us a mail at This email address is being protected from spambots. You need JavaScript enabled to view it. for further assistance.